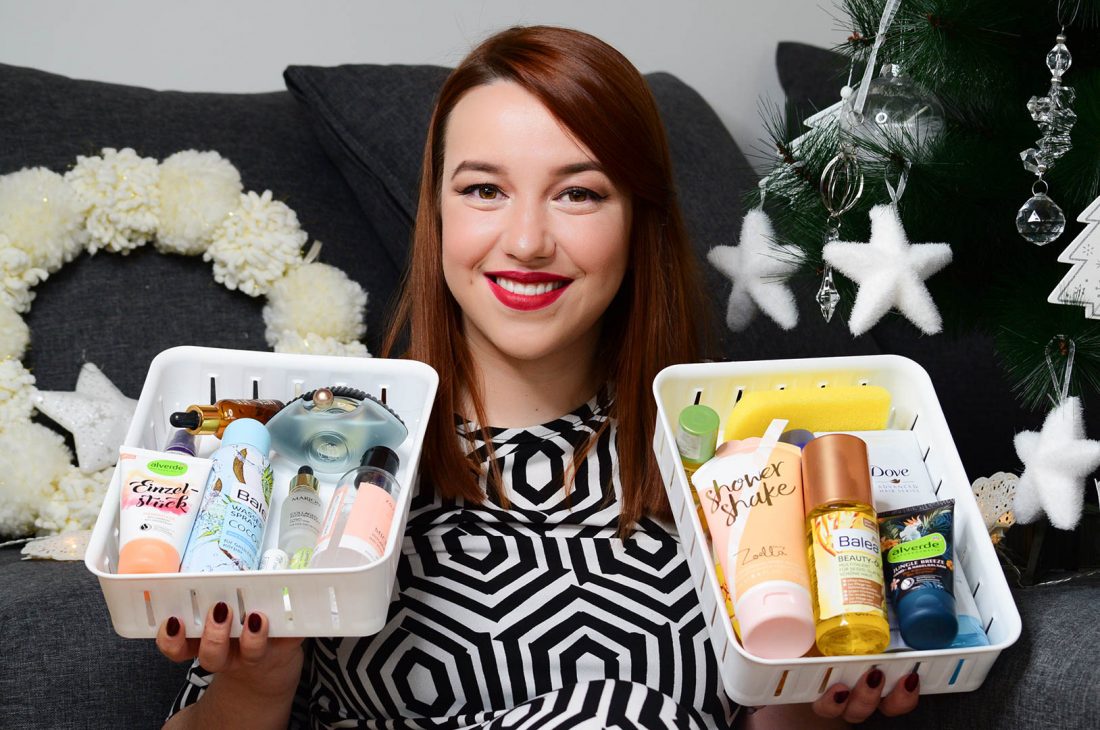 Ova godina bila je sjajna! Ali baš sjajna! Bila je puna kozmetike i šminke i isprobavale smo, testirale i uživale do maksimuma. Baš zato su i ovogodišnji favoriti veliki, veeeeliki! Nismo htele da se suzdržavamo, ali ni najmanje, tako da vam danas, posle nekozmetičkih favorita, favorita šminke donosimo i favorite kada je kozmetika u pitanju!
Moram da priznam da mi je u poslednje vreme draža kozmetika nego šminka (godine valjda, šta li je :) ). Uživam u mackanju i mini ritualima i koristim takve proizvode mnogo češće nego što je to slučaj sa šminkom, tako da mi je snimanje današnjeg videa baš iz tog razloga izuzetno drago. Baš kao i u prethodnom tekstu, u nastavku vas čeka spisak svih spomenutih proizvoda. Ako želite da pročitate detaljnu recenziju za neki proizvod samo kliknite na njega. O proizvodima o kojima nismo pisale, možete detaljnije čuti u videu koji vas čeka ispod spiska.

Labello Pure and Natural od kamilice (nisam uspela da pronađem link)
My Vitality balzam za usne
Marion Collagen serum za lice
Marion ćilibar serum za lice
Zoja Zec micelarna voda
Zoja Zec ulje za skidanje šminke
Balea ulje za skidanje šminke
Ebelin rukavica za skidanje šminke (DM oko 300 dinara)
Špatulice / lopatice za kremu
Balea voda u spreju
Kenzo World parfem
Alverde kreme za ruke (recenzija za neki dan)
Vichy Dercos šampon protiv peruti
Dove šampon i regenerator
Zoella Botanics kupka
Zoella Jelly and Gelato kupke
Balea They see me rollin' – rakun kupka (DM – oko 200 dinara)
Balea ulje za tuširanje i ulje za negu kože tela
Nivea pene za negu kože tela
Alverde ulje za zanoktice
Velnea kamen za pete (nisam uspela da pronađem link)
Wilkinson brijač 
Zaista se nadamo da su vam današnji tekst i današnji video bili od koristi! Sve spomenute proizvode apsolutno obožavamo i broj potrošenih bočica kod mnogih sve više raste, tako da kad krenete put neke od drogerija, ne zaboravite na današnji tekst i video i obavezno nam javite šta ste to kupili po našoj preporuci!

Ljubimo vas! I srećna vam ova, do sada najbolja, 2019. godina!