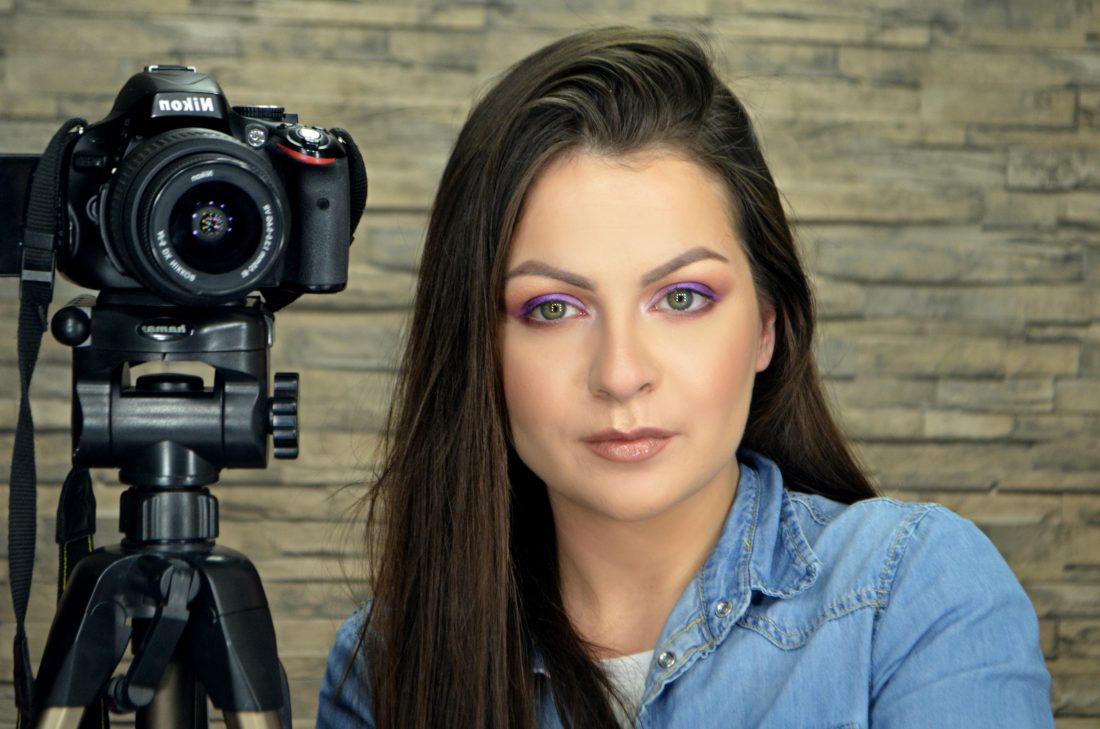 Ne volim ljubičastu boju. A ni plavu. Nikada ih nisam volela, pa me zato Milica nije preterano obradovala kada mi je rekla da je odlučila da šminka za Dan zaljubljenih bude ljubičaste boje. Ali ona je umetnik, pa se nisam previše bunila. Kada sam otišla da je fotkam, priznajem da sam se oduševila! Ne mogu da kažem da sam postala ljubitelj ljubičaste boje, ali sam definitivno postala ljubitelj ljubičaste šminke!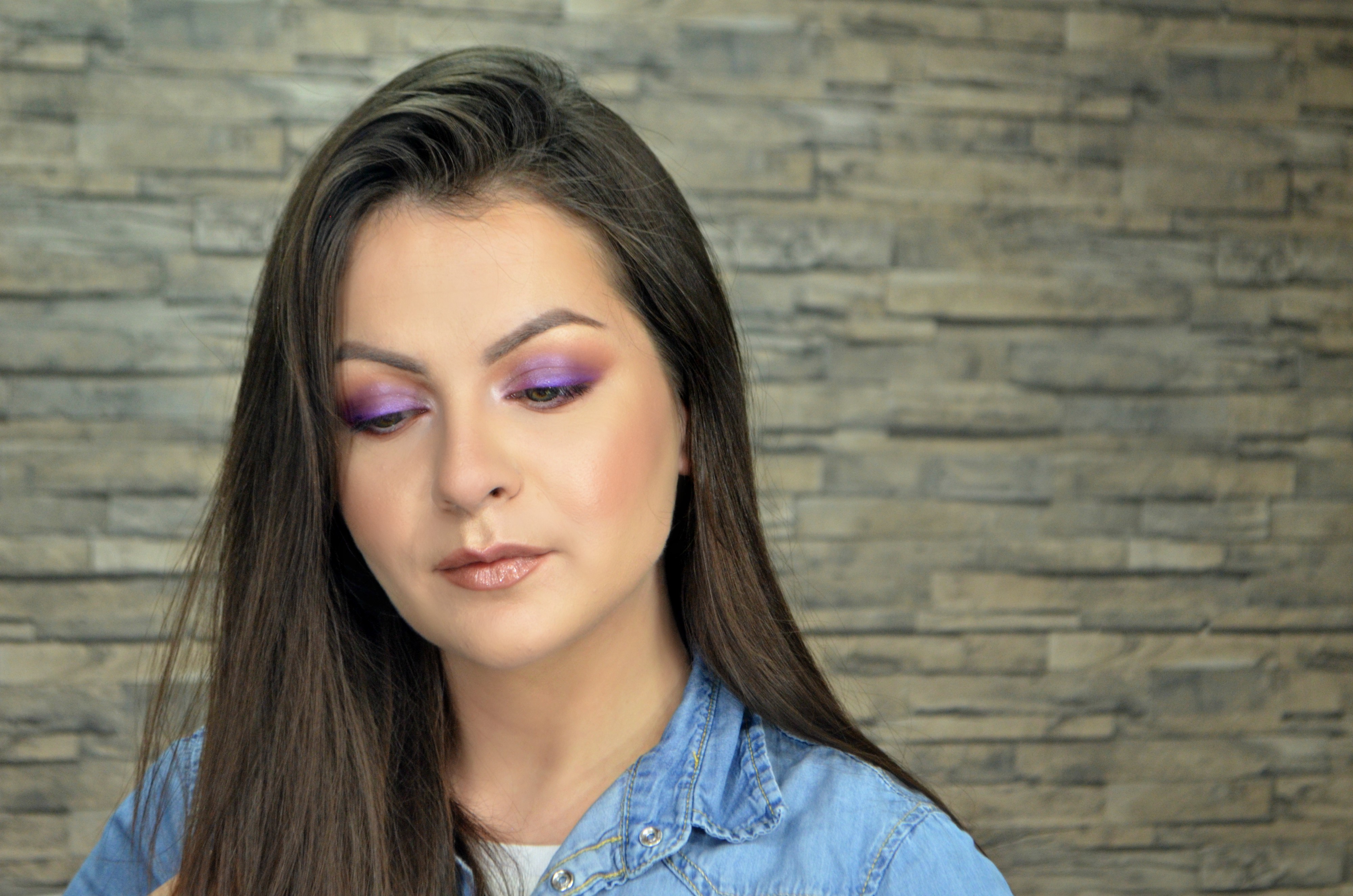 Neću vas previše daviti, ostavljam vas Milici i uputstvima za današnju šminku. Na kraju teksta očekuje vas i spisak svih proizvoda koje je koristila danas. A ja vas samo molim da obratite pažnju na kombinaciju ljubičaste boje sa njenim zelenim očima! Prelepo!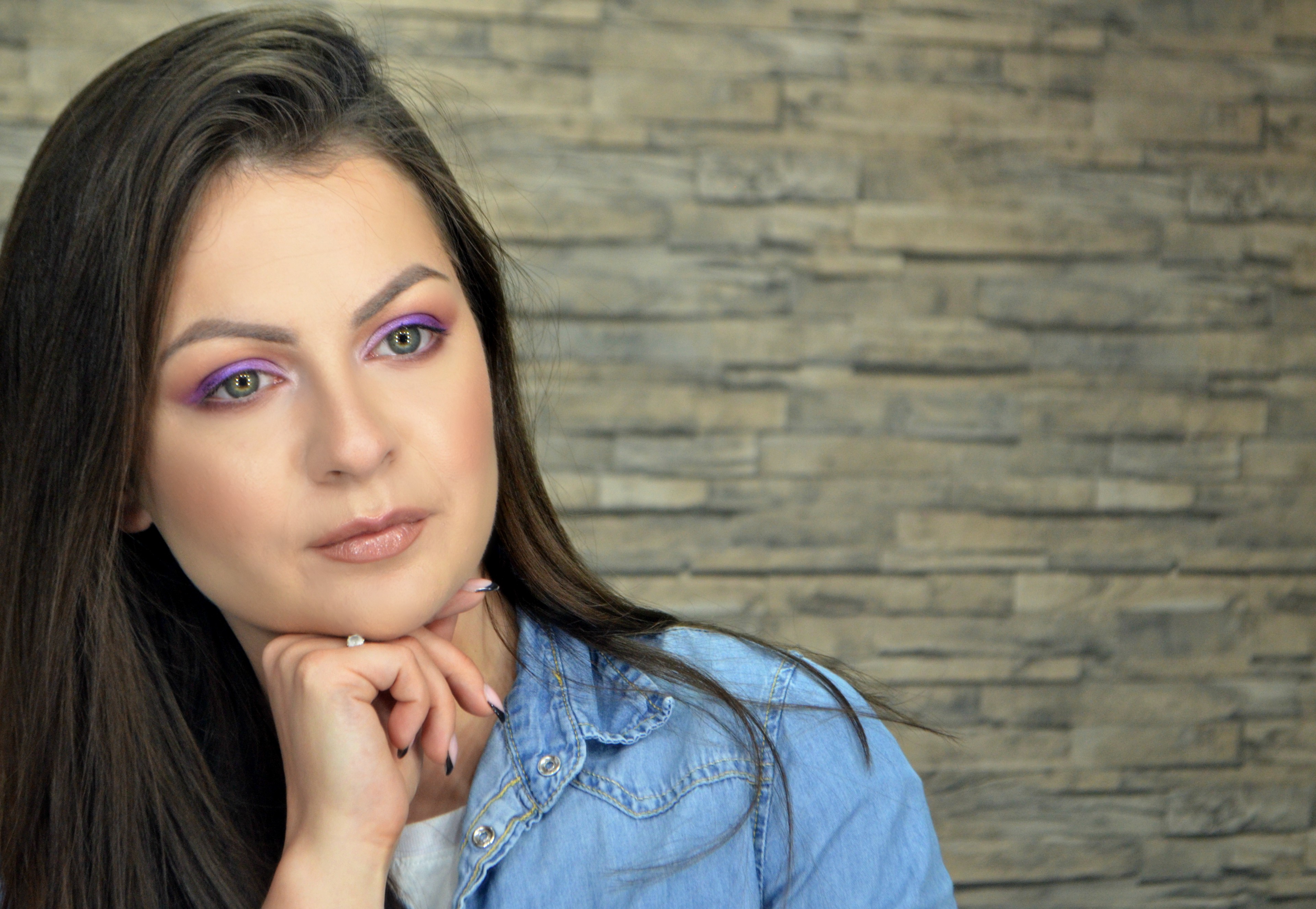 Počnite sa popunjavanjem obrva, a onda stavite korektor na kapke (ja sam koristila MaxFactor Panstick). Kada lepo izblendate korektor, možete da počnete sa šminkanjem očiju. Koristila sam Morphe The Jaclyn Hill paletu. Kombinovala sam nekoliko braon nijansi za pregib kapka. Prvo sam stavila tamno braon senku direktno na pregib, a onda kajsijastu i broan kako bih je izblendala. Na pokretni deo kapka stavila sam sjajnu ljubičastu senku iz ove palete, a u ugao oka bež šimerastu nijansu. Za prelaz iz ljubičaste u braon boju koristila sam mat ljubičastu nijansu iz iste palete. Nju stavite i na liniju donjih trepavica, u kombinaciji sa braon senkom. Oči završite maskarom (a možete dodati i veštačke trepavice).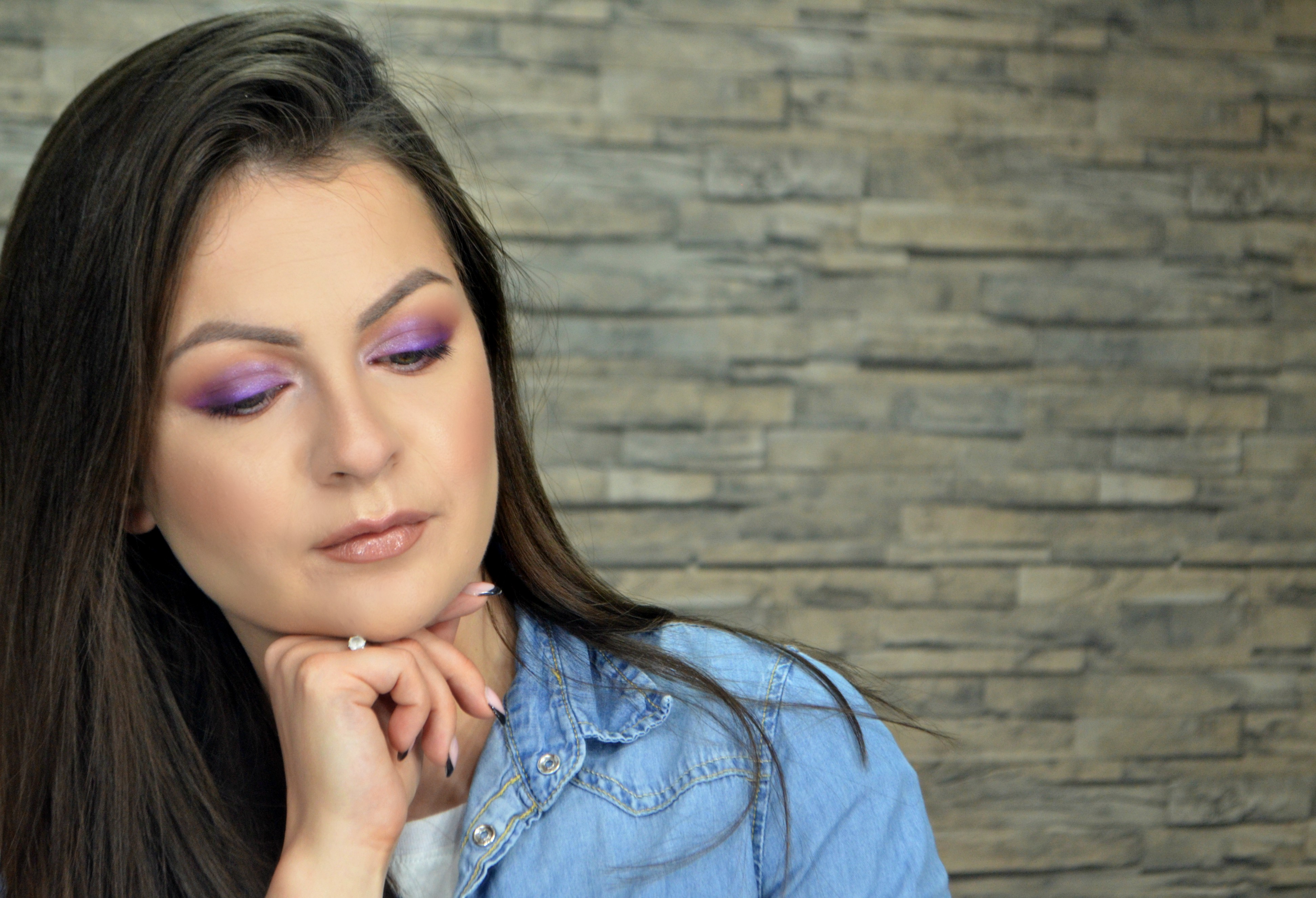 Lice očistite micelarnom vodom, a zatim nanesite Marion serum. On je odličan kao baza i pisaćemo vam uskoro detaljnije o njemu. Dobro ga utrljajte u lice i ostavite malo da upije. Nakon toga sam koristila Pease puder preko celog lica, Panstick korektor na delovima lica koje sam želela da istaknem (ispod očiju, ispod jagodica, duž nosa, na bradu i čelo), a NYX tamni korektor na konture. Svetle delove sam setovala RCMA providnim puderom, a tamne bronzerima iz NYX palete. Lice završite highlighterom i rumenilom. Ako želite da vam highlighter bude nešto blaži, sve preporuke imate za Nabla highlighter, a naravno kraljica jačih highlighter-a je Mary-Lou Manizer. Usne smo ostavile neutralnim, da ne odvlače pažnju sa očiju.
I to bi bilo sve za danas. Nadamo se da vam se naša ljubičasta šminka svidela. Svakako čekamo komentare i utiske, a u nastvaku vas čeka spisak svih korišćenih proizvoda!
Oči:
Aura Browmatic dark brunette
MaxFactor Panstick u nijansi 12
Morphe The Jaclyn Hill paletu senki
Maybelline Lash Sensational maskara
Lice:
Usne:
Miss Sporty olovka za usne u nijansi 007
Revlon Color Burst karmin u nijansi 70 Soft Nude
MaxFactor Colour Elixir sjaj za usne u nijansi 10 Pristine Nude