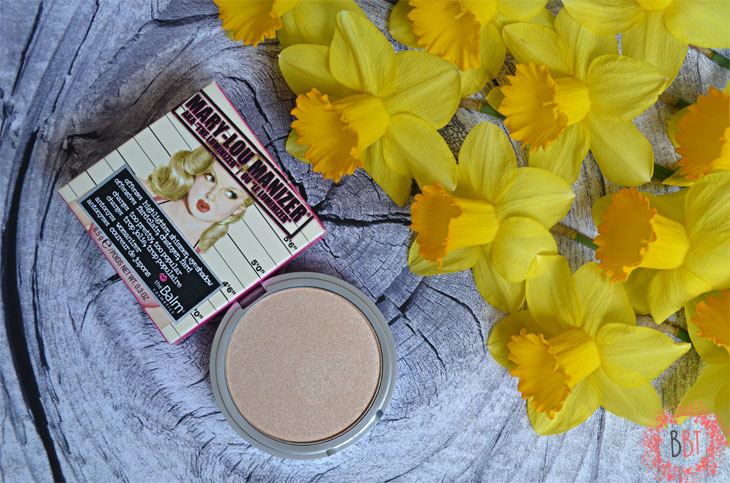 Mary-Lou Manizer je jedan od najlepših proizvoda u mojoj kolekciji šminke, kako zbog pakovanja, tako i zbog kvaliteta i namene. Verovatno najpoznatiji highlighter na svetu, sa razlogom je zvezda među proizvodima te vrste.
Mary-Lou Manizer je proizvod američke kompanije The Balm, čije proizvode karakteriše presladak retro dizajn pakovanja i odličan kvalitet proizvoda. Potpuno drugačije, ali veoma ženstveno pakovanje jedan je od razloga zašto se radujem svaki put kada ga uzmem u ruke! Ovaj highlighter deo je njihove čuvene trojke highlightera, poznatih i kao tri sestre. Mary je zlatan highlighter, Cindy je roze, dok je Betty braon boje. Odnedavno se ovi highlighteri mogu kupiti i zajedno u paleti. Marry-Lou Manizer dolazi u pakovanju od 8,5g, što je više nego dovoljno proizvoda čak i za svakodnevnu upotrebu. U poklopcu se nalazi ogledalce, tako da kada potrošite proizvod ne morate da ga bacite, već možete da ga sačuvate i da ga koristite kao predivno ogledalce sa pin-up plavušom :)! Doduše, verovatno će proći nekoliko godina dok ne potrošite ovaj proizvod do kraja :)!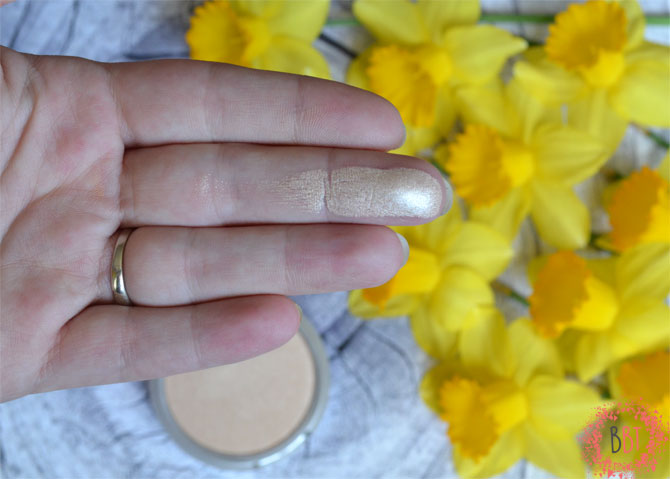 Nijansa Mary-Lou Manizer highlightera je svetlozlatna i savršeno se uklapa uz sve tonove i podtonove kože. Izuzetno je pigmentovan, ali se odlično blenda. Osim toga što daje sjaj licu, koža sa njim izgleda zategnutije i osveženo. Ovaj proizvod namenjen je i korišćenju na očima, ili kao senka ili za posvetljivanje određenih delova. Kako god da ga koristite na bilo kom delu lica, ovaj proizvod izgleda božanstveno! Ja ga najčešće preko dana nosim samostalno na pokretnom delu kapka, a uveče, ili za neke svečanije prilike ga koristim kao klasičan highlighter na vrhovima jagodica, za posvetljivanje dela ispod obrve, kao i u unutrašnjem uglu oka, ali i na sredini kapka, preko neke tamnije senke. Trajnost mu je odlična, gde god da ga nanesete.
Mary-Lou Manizer, kao i ostale sestre pojedinačno koštaju oko 20€. Kod nas u prodavnicama se još uvek ne mogu pronaći, ali ih možete kupiti online, preko sajtova koji dostavljaju u Srbiju (kao npr. FeelUnique). Paleta svih sestara, highlightera, košta oko 30€. Ovo je sasvim sigurno najbolji highlighter koji sam ikada koristila i ne čudi me što je toliko devojaka oduševljeno njime.
Da li ste probali neki proizvod od The Balm-a? Koji je vaš omiljeni highlighter?
P.S. Ne zaboravite na naše darivanje povodom Uskrsa! :)