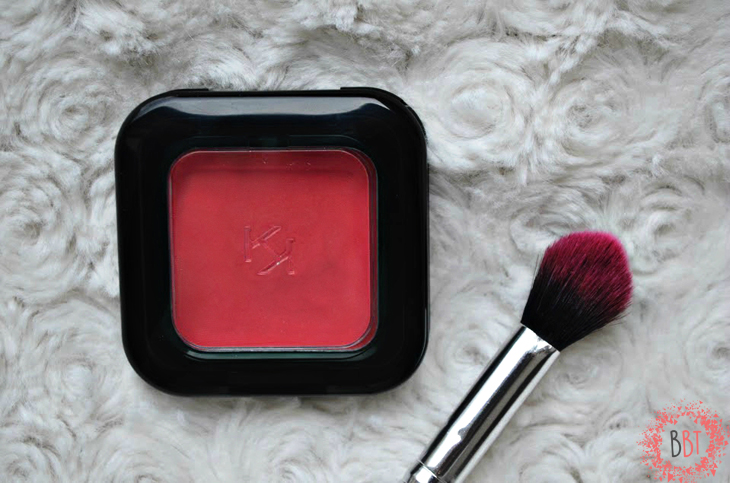 Milica i ja od kraja prošle godine imamo ideju da vam na blogu predstavimo makeup izgled sa crvenom senkom u glavnoj ulozi. Prvo smo to očekivale od Maybelline Color Tattoo 24hr senke u nijansi 70 Metallic Pomegranate i iako je ona jedna od meni omijenih senki, na kapcima ne izgleda onoliko crveno koliko smo mi želele. Baš zato šminku za Dan zaljubljenih nismo nazvale crvenom šminkom. Onda se Lady Gaga pojavila sa crvenim šljokicama na finalu Super Ball-a i internet je poludeo! Sada kada se slegla prašina, red je da vam i mi predstavimo našu verziju crvene šminke sa Kiko High Pigment Wet and Dry senkom u nijansi 21 Matte Poppy Red.
Pre nego što vam napišemo koju reč više o ovoj senci i samoj šminki moramo da kažemo koju reč i o tome što ova šminka na fotografijama ne izgleda crveno. Na ekranu fotoaparata činila se upravo onako kako je izgledala i uživo, jarko crvena, ali tek kada smo završile sa kompletnom šminkom i prebacile slike, videle smo da nažalost boje na fotografijama nisu realne. Rešile smo da ovoga puta ne odustanemo od pisanja o crvenoj senci, tako da je ovaj post ipak objavljen, nesavršen, ali nama veoma drag. 
Kiko High Pigment senke, spakovane su u četvrtasto, plastično pakovanje sa magnetnim zatvaranjem. Sve senke iz ove kolekcije možete kupiti pojedinačno ili u paleti od 3 senke koje sami birate. Same senke stoje u pakovanju zahvaljujući magnetu, tako da ih veoma lako možete izvaditi i prebaciti u njihovu originalnu paletu, ili neku vašu. Postoje četiri zavšnice senki iz High Pigment kolekcije i čak 30 nijansi!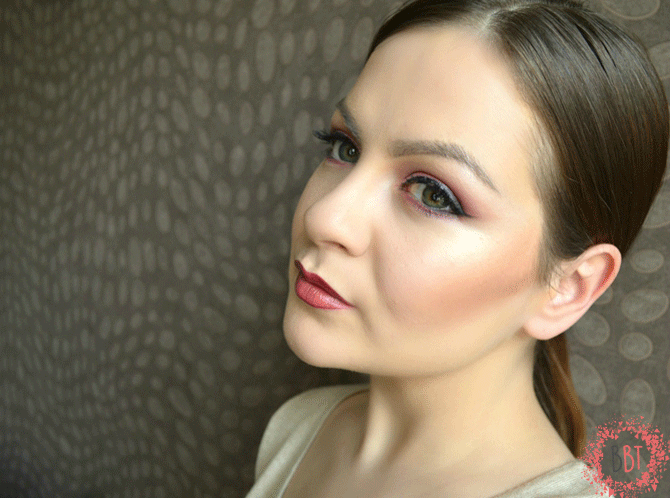 Nijansa 21 Matte Poppy Red ima mat završnicu, izuzetno je pigmentovana, lepo se ponaša i kada se nanosi prstima, ravnom četkicom, ali i četkicom za blendanje, ukoliko je želite na pregibu kapka. Odlično se stapa sa ostalim senkama na kapku i bez problema se boja može "nadograditi". Dosta se kruni u pakovanju kada koristite četkice, što bih navela kao njenu jedinu manu, ali se ne kruni dok se nanosi na kapak. Kada se koristi mokra četkica pigment je dosta jači, nego kada se koristi suva. Preporučila bih vam da ukoliko imate vidljive vene na kapcima, ispod nje koristite bazu za senku. Sve Kiko proizvode možete poručiti sa njihovog zvaničnog sajta.
Na fotografiji ispod možete videti detaljan postupak kako je Milica našminkala oči, a spisak šminke koju je koristila pročitajte u nastavku. Naravno, ukoliko želite da se i same našminkate slično kao ona, možete koristiti i šminku koju već imate i koristite.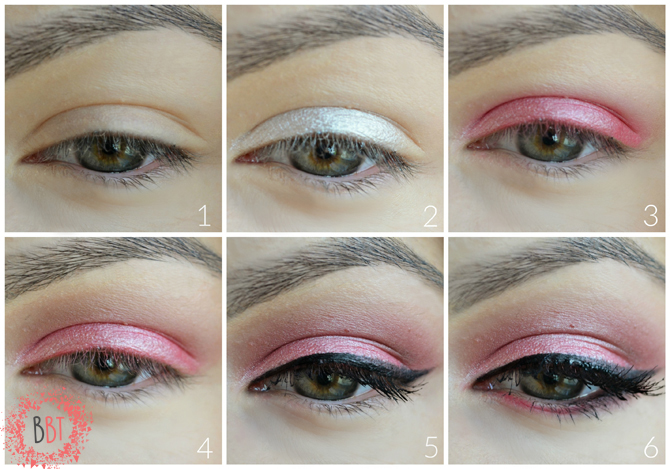 Lice:
Oči:
Usne:
Da li vam se sviđa trend crvene senke na očima?